An arrested Polytechnic Student opens up on why she threw away her new born baby.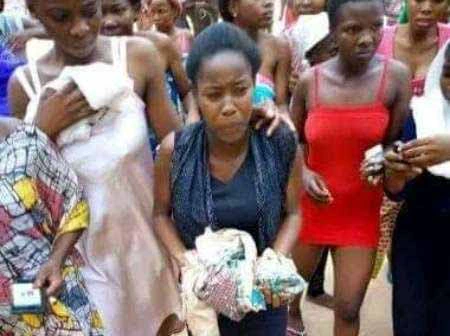 It was gathered that after some days the said student of Federal Polytechnic Oko, Orumba North Local Government Area of Anambra State threw away her newborn baby from a storey building after delivery, the lady has confessed to the crime, saying that she did it because she could not ascertain who the baby's father was.
READ ALSO:UNIABUJA Distance Learning Admission Form for 2019/2020 Academic Session [UPDATED]
According to report, it was learnt that the baby girl was allegedly thrown away in connivance with her boyfriend and an HND 1 student of Business Administration who volunteered his room for the delivery.
While speaking to an eyewitness the baby did not die rather she landed on the barbed wire fence of the building with her leg stuck in-between the wires, leading to her discovery and rescue.
The Police Public Relations in the state, SP Haruna Mohammed told newsmen in Awka during a conference on Friday that both mother and child are currently in the hospital receiving treatment.
According to him, the baby sustained an injury on one of her legs while her mother was sick.
Source: toktok9ja.com
Thank you so much for reading this article, we really do appreciate. We hope you loved it, if you did, please share this page with your friends via the share buttons below. Sharing is caring.
Join Over 100,000+ readers to receive latest Educational News: