The examiners penalise bad spellings in essay and summary writing as well as the comprehension test. We are, however, examining the issue from the perspective of how spelling is tested in the objective sections.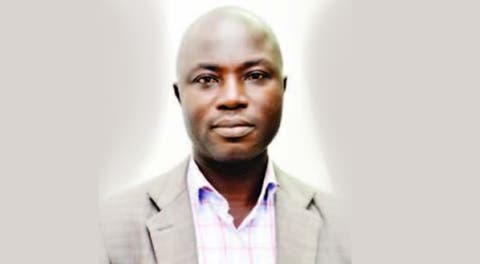 Since about four weeks ago, we have been discussing what it takes to do well in different sections of the WASSCE and UTME, including those we tagged 'nearest in meaning' and 'recurrent questions.' Today, we will examine the aspect of the exams which deal with spelling.
Whatever emphasis placed on spelling is understandable. It is a vital part of what determines a good writing. Someone may be fluent, but when it comes to writing, the story may be different, with inadequacy in spelling being the bane of many. Just imagine writing a letter for an official purpose – like in an letter application for a job – only for the potential employer to discover that the piece is riddled with poor spellings.
How is spelling examined in WASSCE, UTME and other related examinations? And what are the things the candidate should observe to beat the examiner in his own game? Again, we take another passage from my book, Right Option English: A Revealing Approach to Lexis and Structure in WASSCE, NECO and UTME.
In the OBJ section, spelling is tested technically. Actually, there is no particular segment that focuses on spelling only. And there is no way the examiner can return you to the I-call-you-write dictation exercise we used to have in the class. Rather, spelling testing cuts across the different parts of the papers.
The WAEC, NECO and JAMB are familiar with words that are commonly mis-spelt. Hence, they want to purge their candidates of the pervasive deficiency. Below are points that will guide you.
Antidote One: Study words that are commonly wrongly spelt.
One of the most critical problems in Lagos is that of… (a) accomodation, (b) accommodation (c) acommodation (d) acommondation
The … does not call for an elaborate celebration. (a) occasion (b) ocasion (c) ocassion (d) occassion
That I allow you to use this pencil is a … and not a right. (a) privilege (b) preveledge (c) priviledge (d) prevelege
ACCOMMODATION is always double C and double M, as in option B. For No 2, OCCASION is double C but single S – option A. You have to take note of more of such words with single or double C or/and S. Remember: across, address, scissors, assess, access, allusion, illusion, assassinate etc.
READ ALSO: NYSC seeks more ICT centres for its state secretariat
For Question 3, I always wonder where people catch the grammatical disease of inserting 'd' in privilege. Perhaps because we have pledge, knowledge etc.? Well, there is no 'd' in the word, whether in the spelling or pronunciation of it. Note the correct spellings here too: February; interpret (not interprete); true but truly; due but duly; continuous but continuing.
Antidote Two: Note that an attempt can be made to test homonymy alongside spelling. Remember: homonyms are words that have similar spellings and sounds, but whose meanings are different.
Many unrelated issues were touched upon in the … of discussion. (a) cause (b) course (c) coarse (d) curse
Do you have … to your uncle's bedroom (a) asset (b) ascess (c) access (d) assess
The following statements will provide the right answers for both questions:
Mention one cause of road accidents. I have cause to be in Kano tomorrow.
Is Agric Engineering the course you are studying in the university? Of course, it should be.
A lot of atrocities committed by the manager were exposed in the course of the interview.
The carpenter's palms have gone coarse from years of handling wood.
Whoever slaps his mother has placed a curse upon himself.
The bank's asset is worth more than 100 billion naira.
ALSO READ: Exam misconduct: JAMB de-lists nine CBT centres
Rashidi Yekini was a great asset to the national team.
I have no access to the principal's office.
Please, help me to assess this essay.
Antidote Three: When there is affixation, most words do not drop any letter.
Un+necessary – unnecessary
Barren+ness – barrenness
Occur + rence /red – occurrence / occurred
However, do not overgeneralise. For example, it is wrong to assume that since free + -ly becomes freely, then true + -ly must be truely. No, the correct spelling is truly. Some arbitrary changes do occur. Consider 'practice' and 'notice': practiCAble but notiCEAble. Study the following too:
due but duly; omission but commission; harass but embarrass; panic but panicking; prevail but prevalent; maintain but maintenance; sustain but sustenance; enemy but enmity.
Antidote Four: Spellings of words from other fields deserve special attention:
Diseases: gonorrhea /gonorrhea, diarrhea, meningitis, catarrh, measles, pneumonia
Titles: sergeant, brigadier, colonel, lieutenant
Animals: squirrel, rabbit (but habit), giraffe, gorilla (but guerrilla).
Above all, you can do a lot on your own to improve your performance in spelling. First, you should develop a consistent reading habit. And whenever you come across a new word, as you look up its meaning in the dictionary, take note of its spelling too. You can also have a list of those words whose spellings give you trouble. Read through them as constantly as possible until you master their spellings.
Answers to last week's assignment
Three … have deliberated on the matter.
(a) HOUSES OF ASSEMBLY (b) House of Assemblies (c) Houses of Assemblies (d) House of Assembly
The governor said he had tested positive … coronavirus.
(a) from (b) to (c) on (d) FOR
I suggest she … there now.
(a) going (b) goes (c) GO (d) must to go
Those who got all the answers right
Akin Gandonu, Ifeanyichukwu Ibekwe and Peter Inyang.
Those who also did well
Bayo Adekoya, Ibukun Emmanuel, Kolawole Emmanuel, Ikechukwu Gabriel, Oluwatosin Paul, Rotimi Oyedele, Iniobong Ukpong, Okioghenete Opute, Ojo Peter, Shola M., Abimbola Sokoya, Chris Thompson, Uchena Ngwu, Ejimasa Lucky, Bayo Akano, Adebowale Modupe, Oludare Olufade, Pius Uduhirinwa and Abdwakil Ashafa.
Homework
Attempt the following questions in which you are to complete the sentences.
A student's natural ability should be a … factor in his choosing a course of study in the university.
(a) determined (b) determining (c) determinant
(d) determinate
The traveller had to run … in order to … the train.
(a) first/catch (b) fast/cash (c) fast/catch (d) first/cash
When the driver lost control of his vehicle, the pedestrians began to run for …
(a) their dear lives' (b) their dear life (c) dear live
(d) dear life
Source: PUNCH
Thank you so much for reading this article, we really do appreciate. We hope you loved it, if you did, please share this page with your friends via the share buttons below. Sharing is caring.
Join Over 100,000+ readers to receive latest Educational News: