Students of the University of Nigeria Nsukka (UNN) have accused a non-teaching staff member of the university of meting out inhumane treatment to a female student due to the way she was dressed to submit her assignment.
According to a friend of the abused student who shared the story on Twitter, the lady was wearing a "black t-shirt, yellow midi skirt, and tied her hair with a durag, when she was accosted by the staff who accused her of being a prostitute and a cultist.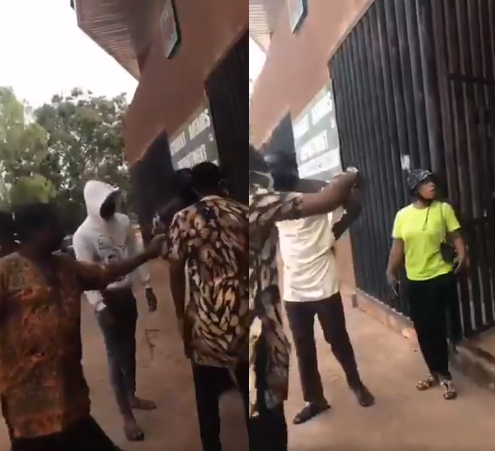 She also alleged that the staff accused her of committing abortion and collected her phones, then went through her social media and more. She was also made kneel down on a cemented floor from 10am to 5pm.
When students of the school got news of the incident, Rotaract club members stormed the students' affairs building to demand justice for the lady who is one of their members.
Below is a thread narrating the alleged incident and also a video showing the aftermath.
ALLSCHOOL TEAM
Thank you so much for reading this article, we really do appreciate. We hope you loved it, if you did, please share this page with your friends via the share buttons below. Sharing is caring.
Join Over 100,000+ readers to receive latest Educational News: