Academic success is a huge joy when attained but reaching the success level is a difficult task. Hence one would ask, "Have those who graduated with the best result gotten a job?"
Another may say that it is a matter of who God wants to show mercy.
The question is, is there an active mercy with a measurable work? Because even the bible said that, faith without work is dead. This therefore shows that hard work, mid-night candles and lots of sacrifices are needed specifically for a success to surface.
Here are examples of those who emerged successful in their various institutions in the 2018/2019 academic session.
No. 1 is Zandam Yakubu, graduated with 4.93 out of 5.0 CGPA from FUDutse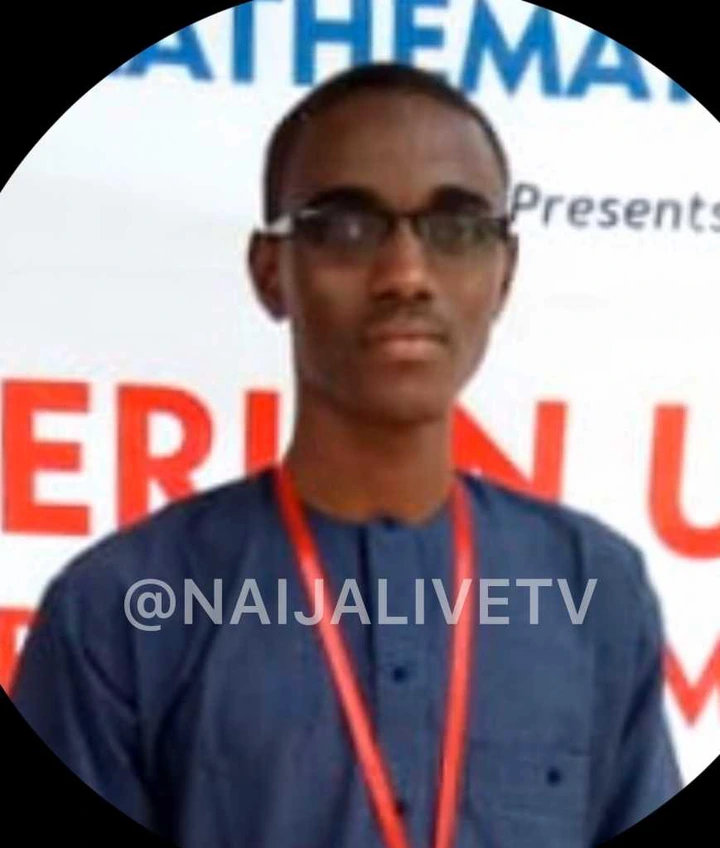 The Vice Chancellor of Federal University Dutse (FUD), Jigawa State, Professor Fatima Batul Mukhtar announced that Zandam Abubakar Yakubu of the Department of Computer Science who scored 4.96CGPA in his 4-year degree programme was the best graduating student for 2018/2019 session
RECOMMENDED: FUD's Best Graduating Student Zandam Yakubu Scores 4.96 Point of 5
N0. 2 is Ezeh Gabriel Chukwubuikem graduated with a CGPA of 4.83. out of 5.00 from UNIZIK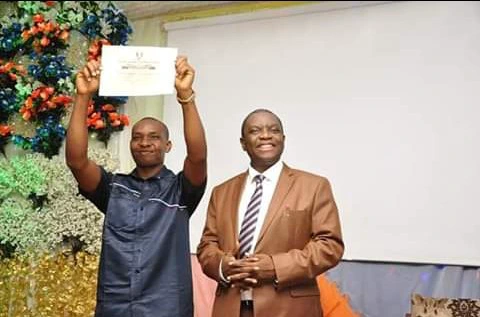 Ezeh Gabriel Chukwubuikem from the Department of Cooperative Economics and Management UNIZIK, emerged the Overall Best Graduating Student for the 2018/2019 Academic Session. Though no automatic job was aloted to him by the school management but it is a very big honour.
RECOMMENDED: Meet Nnamdi Azikiwe University (UNIZIK) Overall Best Graduating Student for 2018/2019 Session
No 4: Miss Ebhomielen Ofure Mary graduated with 7.0 out of 7.0 CGPA from UI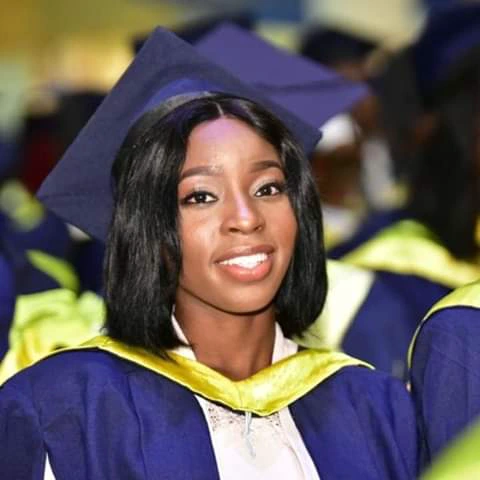 Meet the University of Ibadan Best Graduate Student for 2019 who graduated with 7.0
READ ALSO: ASUU want 5 year State of emergency in Nigeria Education Sector
The University of Ibadan is celebrating Miss Ebhomielen Ofure Mary of the Department of Computer Science, Faculty of Science who scored the highest CGPA of 7.0.
This was stated in an announced by the Vice-Chancellor, University of Ibadan, Prof. Abel Idowu Olayinka, FAS at the first day of the 2019 Convocation ceremonies holding at the International Conference Centre.
In her brief speech, Ebhomielen, who congratulated her fellow graduands, noted that they were being celebrated because they had burnt the midnight candles.
She noted that success did not come easy, adding that apart from making a good grade in the university, one still needed to prove oneself in the outside world.
Ebhomielen called on those who did not make upper division to go out there and prove their worth.
No 5: Nkechi Alexandra Kingsley graduated with 3.93 out of 4.00 from LASPOTECH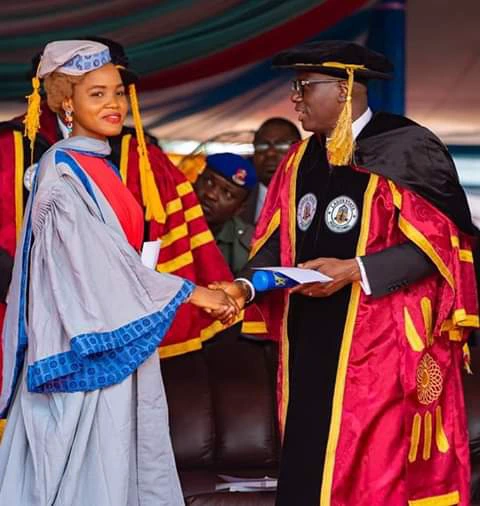 With a Cumulative Grade Point Average (CGPA) of 3.93 on a scale of 4.0, Ms Nkechi Alexandra Kingsley emerged the overall best graduating student of the Lagos State Polytechnic (LASPOTECH).
And yes! She got an automatic employment offer to work in the school by Governor Babajide Sanwo-Olu, who also offered the valedictorian a cash grant to hone her entrepreneurial skill.
RECOMMENDED: Sanwo-olu offers LASPOTECH's best Graduating Student Automatic Employment, Cash Reward
Thank you for reading and remember to put more effort in your studies. Whatever you are doing, do well to do your best, put your best and rejoice at last.
Source: #operanewshu.com
Thank you so much for reading this article, we really do appreciate. We hope you loved it, if you did, please share this page with your friends via the share buttons below. Sharing is caring.
Join Over 100,000+ readers to receive latest Educational News: