Lawal Hasan is a fifteen year old secondary school student who from his younger days had developed a passion for creativity in Art through his sense of Appreciating other pupil's work , right from his younger days.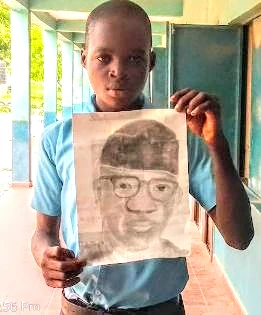 So many people that he had passed through both formally and informally has contributed to his fast risen profile in Art and creativity.
Hassan being someone who was eager to attain excellence in his drawing finally got a mentor who expose him to modern ways of drawing and also involved him in some Art exhibitions.
When he was in primary five a Youth Corps member was posted to his school, Holy Trinity Anglican Primary School II, in Gbagura Community, a suburb of Abeokuta the Ogun State Capital.
Fortunately for Hassan, the youth Corps member was an Art graduate from Jos, the Plateau state Capital.
Seeing the Talent in him and other students' , the youth corps member launched an art club in the school to further develope their art skills while providing them with art materials.
His passion for Art and creativity was further developed on his entrance to the Junior Secondary School at Lisabi Model Grammar School in Abeokuta through a further exposure in art given by his present Art Teacher.
Today, Hassan Lawal has been able to step up his art knowledge as it can be seen in an assignment given by his art Teacher to draw the portrait of the Executive Governor of Ogun state, Prince Dapo Abiodun MFR on cardboard .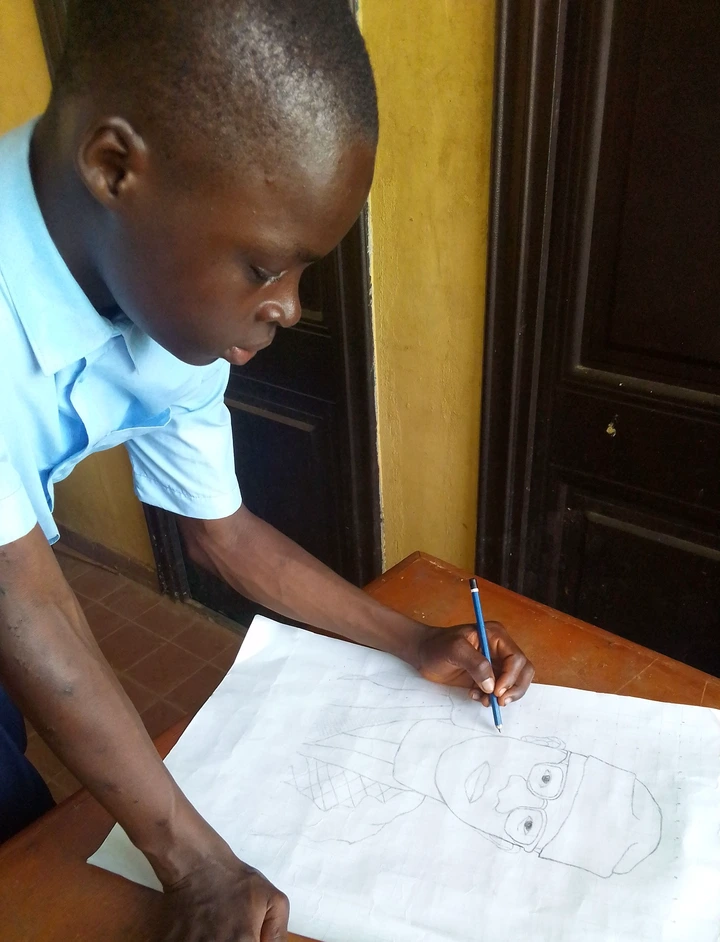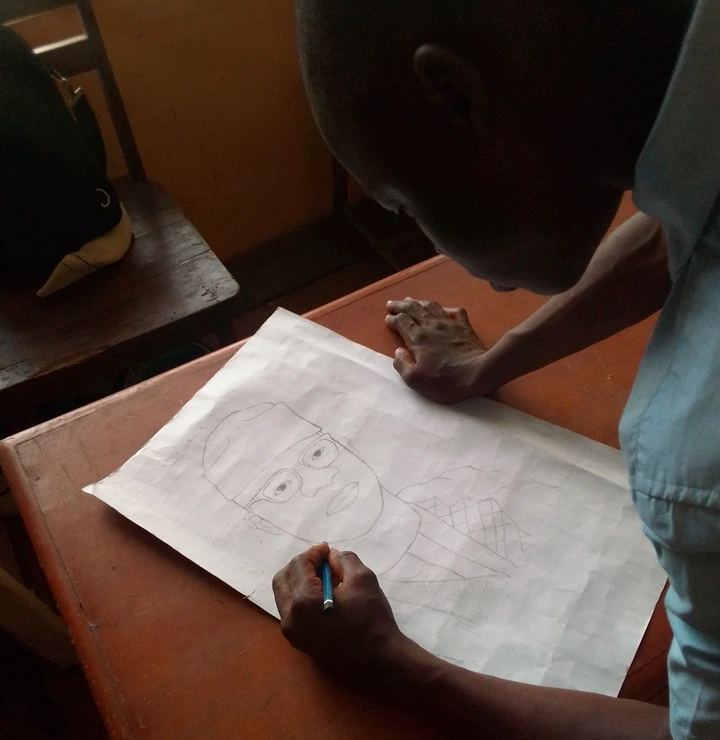 source:Opera news
Thank you so much for reading this article, we really do appreciate. We hope you loved it, if you did, please share this page with your friends via the share buttons below. Sharing is caring.
Join Over 100,000+ readers to receive latest Educational News: