Lafarge Africa Plc has called for application into its 2021 technical skills development program for secondary school leavers. The application is for a three-year multi-skilled vocational training program covering technical disciplines.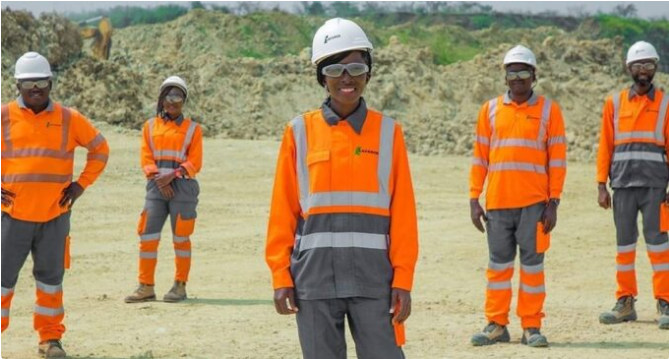 According to the announcement posted on https://www.lafarge.com.ng/, the disciplines include maintenance processes such as mechanical, electrical, instrumentation and automation, welding and fabrication technology; and cement manufacturing process covering production, process, and quality.
The program is a public-private sector partnership that trains and equips successful candidates with the skills and attitudes to be self-employed/employable in the vocational area as listed above.
It is a non-residential, 36-month technical intensive training scheme in which successful candidates will enjoy tuition-free lectures, rigorous hands-on sessions, and a token allowance to offset out-of-pocket expenses.
Graduates of the program, on completion, will be awarded both Lafarge Africa Plc's internal certificate and the National Innovation Diploma (NID) certificate.
Female school leavers are strongly encouraged to apply for the positions.
The application requirements include;
Completion of West Africa Senior Secondary Certificate Examination (WASSCE), General Certificate of Education (GCE), National Examination Council (NECO) examination or equivalent no later than January 2018.
A minimum of five O'level credits to include English language, mathematics, physics, chemistry, and any other subject in a maximum of two sittings is also required.
Application forms can be picked from any of the plant locations or downloaded https://dragnetscreening.ng/laftech.php or https://www.lafarge.com.ng/
Submission of applications can also be done physically or through https://dragnetscreening.ng/laftech.php
Thank you so much for reading this article, we really do appreciate. We hope you loved it, if you did, please share this page with your friends via the share buttons below. Sharing is caring.
Join Over 100,000+ readers to receive latest Educational News: