As over 1.9million candidates participate in the Unified Tertiary Matriculation Examination UTME, across the country, and candidates getting their results almost on the spot, the Minister of Education, Adamu Adamu has lauded the process so far.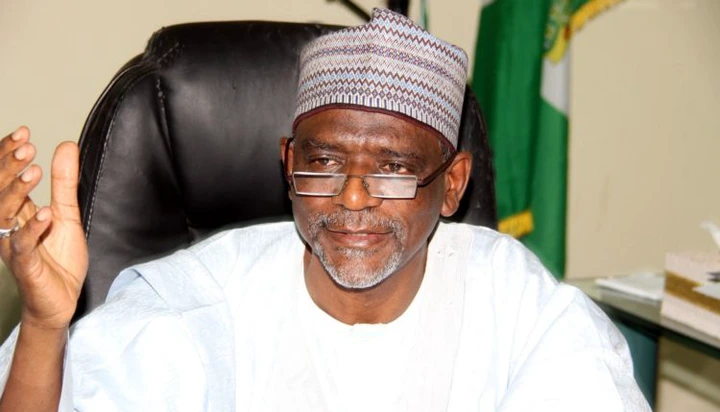 He said the bio-metric technology being deployed by the Joint Admissions and Matriculation Board JAMB, in the conduct of the examination is gaining momentum.
Adamu, represented by the Permanent Secretary, Ministry of Education, Sony Echono while monitoring the conduct of the examination in one of the centres in FCT, Afrihub ICT Centre, to be precise , on Wednesday, adjudged the process to be smooth, an indication, he noted showed that efficiency is being established.
His comments however contradicted some observed lapses where some candidates could not easily identify their centres.
READ ALSO: Provost implores Lalong to strengthen Security in Campus
The Minister said, "We have gotten a good hand on it, efficiency has been established and we are improving on it each time.
" This year, we had some innovations; even at the point to take your exams, we take your biometrics and it is the only basis with which even your questions can be activated on our computer.
"Everything is moving smoothly, candidate are also adjusting to the CBT test system, we are proud to have professor Oloyede who with his integrity and commitment has given this to us".
In further remarks, he said, "The advantage of this is that we are transforming our education sector, digitizing our educational curriculum and that is what we want to show Nigerians.
"We had minimal hitches nationwide and we programmed it in such a manner that the students are able to access this examinations.
"This is an effective mode and our universities are beginning to participate in the process because we all are seeing what is done and gradually we will do away with some of the other supplementary procedures that they do."
His assessment comes as some candidates who registered to write the UTME ,failed to participate in the exercise because they arrived a little bit late.
The candidates who were scheduled to write the examination at the Global Distance Learning Programme Institute, opposite the Ministry of Finance,Central Business District, Abuja,were barred from entering the examination hall for arriving some minutes late.
Source: Independent
Thank you so much for reading this article, we really do appreciate. We hope you loved it, if you did, please share this page with your friends via the share buttons below. Sharing is caring.
Join Over 100,000+ readers to receive latest Educational News: