The management of the Federal University Dutsin-Ma (FUDMA) in Katsina State has said its staff suspected to have been infected with coronavirus (COVID-19) has tested negative to the pandemic.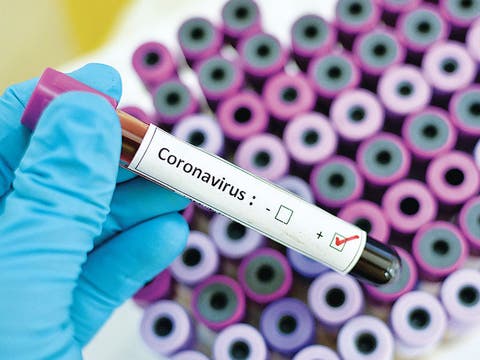 The acting Vice-Chancellor of the university, Dr. Babangida Umar Dangani, who disclosed this while addressing journalists Friday, said the lecturer returned from Malaysia after his study leave.
He said the lecturer, on returning from Malaysia, reported to the university clinic and complained of having cholera, malaria and general body weakness for two days.
According to the acting vice-chancellor, after diagnosis, he was discovered to have some symptoms that warrant further investigation.
READ ALSO: COVID-19: BUK announces suspension of lectures
"It was on account of this that the Director, University Health Services, Dr. Salami Avosi, reported the case to Katsina State Epidemiological Unit to handle the patient suspected to have been infected by COVID-19 and ascertain whether he is negative or positive.
"The relevant unit in the state Ministry of Health took the samples of the patient. And we received a report from the ministry that the result of the suspected coronavirus is proved to be negative," Dangani said.
He, therefore, urged parents, students and the university community to dispel inflammatory comments being disseminated on social media that the university is engulfed with the deadly disease.
While describing the rumour as distorted and baseless, he assured the public that the management of the university would not relent in protecting the lives and property of staff and students.
Source: Thisday Newspaper
Thank you so much for reading this article, we really do appreciate. We hope you loved it, if you did, please share this page with your friends via the share buttons below. Sharing is caring.
Join Over 100,000+ readers to receive latest Educational News: