The management of the Federal University of Agriculture, Makurdi, has finally cleaned up the ZAMF male hostel after disturbing pictures of the building and its premise hit the internet.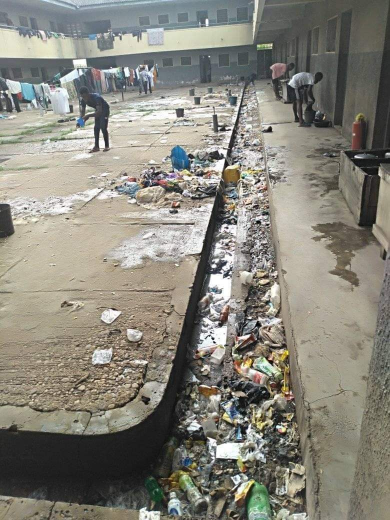 The criticism made some student union aspirants to visit the hostel in order to know why the place has been left dirty and unkempt. Following their visit, it was discovered that the cleaners were on strike due to non-payment of salaries.
The hostels were eventually cleaned up by a team put up by the Dean of Students' Affairs Prof. Terhemen Aboiyar.
Thank you so much for reading this article, we really do appreciate. We hope you loved it, if you did, please share this page with your friends via the share buttons below. Sharing is caring.
Join Over 100,000+ readers to receive latest Educational News: