Eight undergraduates of the Benue State University, Makurdi are alleged to have been killed by suspected cultists in the state.
According to some students, these cult groups have simply turned studying in the campus to a nightmare.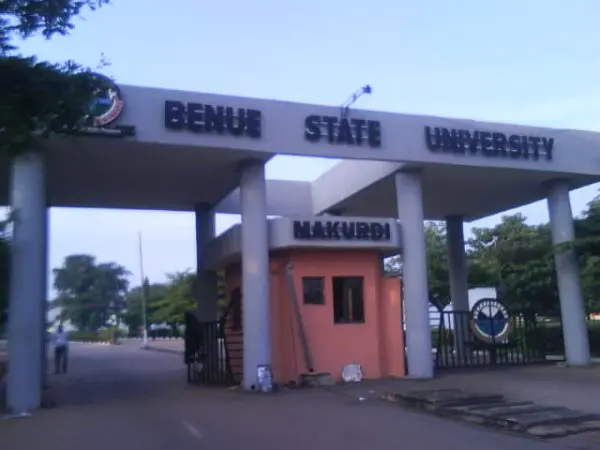 It was gathered that in the last two months, eight male students had been allegedly killed in cult related killings.
The latest victim has been identified as Isaac Nater Nyiyongo, a 200 Level student in the Department of Political Science.
Nyiyongo was said to have been chased into the school and his skull smashed at the entrance of the school library.
Another student, who was murdered, was identified as Simon Shija.
There was another victim identified as Tervershima.
Both have since been buried.
READ ALSO: JAMB have not cancelled the results of its examination conducted Saturday & Monday

There was a candlelight procession for both students before they were interred.
Students who spoke said they are living in fear and many left the school at the weekend.
A student of the school, who wishes to remain anonymous, disclosed: "This is at least the eighth cult related killings this year.
"The victims were in their final year.
"The university authority sees it as normal, but we're scared.
"The reason for the killing is cult supremacy clash and reprisal for members that were killed.
"Sometimes, it is hatred and mistaken identity.
"We all are trying to be careful.
"Most students have fled the university.
"Gyado Villa, which is outside the campus, is one of the communities which have recorded the highest killings this year."
The spokesman, Benue State Police Command, Anene Catherine, when contacted about the killings, said: "We have one death this week, but there had been other deaths.
"There is cult killing and we have been managing it since I came in December.
"We have not made arrest yet, but we are managing it."
Source: the eagle online
Thank you so much for reading this article, we really do appreciate. We hope you loved it, if you did, please share this page with your friends via the share buttons below. Sharing is caring.
Join Over 100,000+ readers to receive latest Educational News: