A corps member, Winnie Jane has been hailed by social media users for celebrating her sawyer father, who ensured her education from nursery school, to the university level.
Winnie appreciates her father for the efforts he put in to ensure her and the rest of the family were cared for, and promised to repay the him in kind deeds.
Thank you so much for reading this article, we really do appreciate. We hope you loved it, if you did, please share this page with your friends via the share buttons below. Sharing is caring.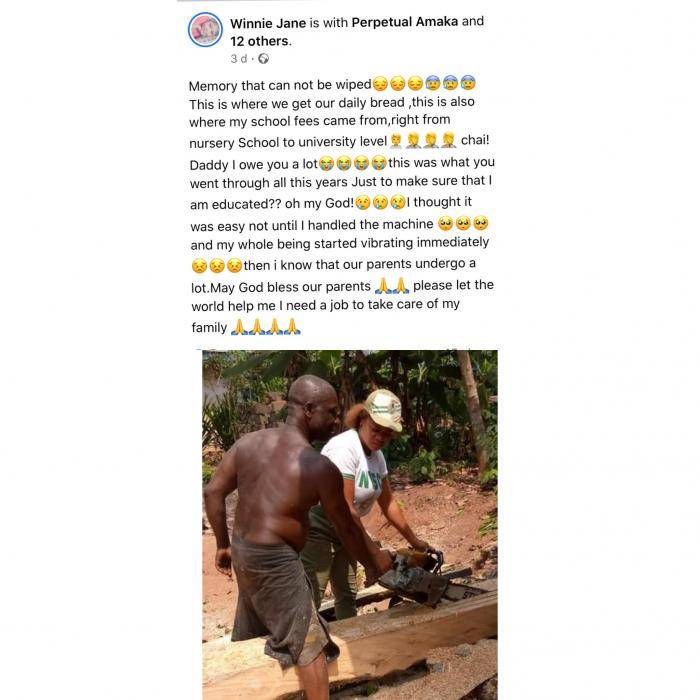 Join Over 200,000 Readers to Receive Our Latest Edu News: