Apparently, the controversies surrounding the resumption of physical academic activities in higher institutions of learning across the country after a prolonged closure are far from over.
Yesterday we witnessed UNIABUJA Banking and Finance students descend on a lecturer for allegedly ending an exam prematurely.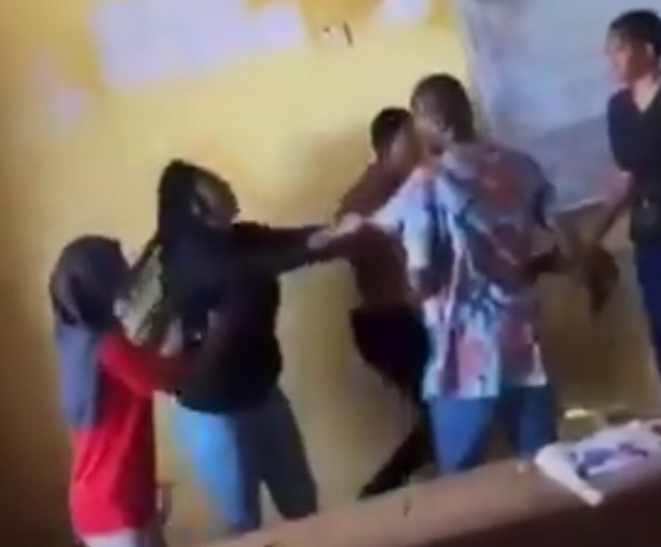 A viral video footage making its round on social media captures another student dragging a lecturer by the shirt and fighting him for preventing her from taking an exam in Auchi Polytechnic, Edo state.
It is alleged that the lecturer had reportedly given the student a malpractice form, meaning she would have to retake the exam.
This angered the student and she attacked him after the exam. She was captured in the footage fighting the lecturer despite efforts by her coursemates to interfere in the crisis.
Thank you so much for reading this article, we really do appreciate. We hope you loved it, if you did, please share this page with your friends via the share buttons below. Sharing is caring.
Join Over 100,000+ readers to receive latest Educational News: