The Academic Staff Union of Universities (ASUU) has urged the federal government to set aside the controversial Integrated Personnel Payroll (IPPIS) and embrace the proposed University Transparency and Accountability Solution (UTAS).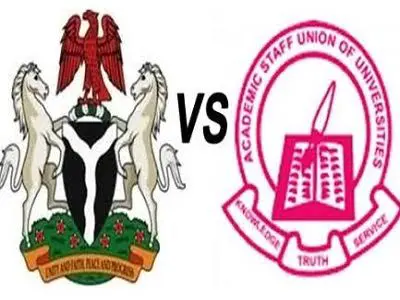 The union said UTAS, as currently being developed, is to pave way for the smooth running of public universities in Nigeria.
A  statement issued by  the Benin zonal coordinator of ASUU, Professor Fred Esumeh and five other leaders, said "some of our members who went to enroll on IPPIS have started running to us for help."
READ ALSO: ASUU Strike: Benefits of UTAS Over IPPIS
The statement explained that the irregularities experienced by affiliate Unions in Nigerian Universities, such as SAANU, NAAT, and NASU members in the payment of February 2020 salaries, have lend credence to ASUU position that "IPPIS has failed all forms of integrity test.
Esumeh said: "There was a case when a vice chancellor who enrolled on IPPIS was paid N57,000 as his monthly pay instead of over a million Naira.
"And the indefinite strike as declared is against our students or the parents, but, it is to compel the federal government to do the needful by providing a decent learning environment and improve the quality of Nigerian graduates.
"So, the federal and state government should  stop the war strategy of starvation under the pretense  of IPPIS and pay ASUU members salaries in the interest of justice," he state.
Source: blueprint

Thank you so much for reading this article, we really do appreciate. We hope you loved it, if you did, please share this page with your friends via the share buttons below. Sharing is caring.
Join Over 100,000+ readers to receive latest Educational News: