The Not Forgotten Initiative (NFI) school, shared a Twitter thread on Friday, March 26, detailing how they were stunned by a two-year-old girl's determination for education and decided to enroll her in the school.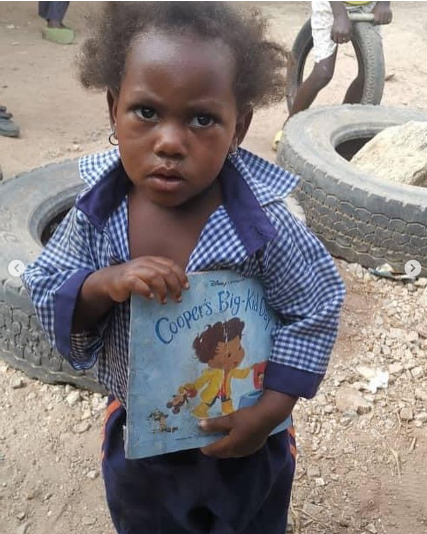 According to the management of the school, the pupil identified as Amatala Musa formed the habit of loitering around the premises of the Not Forgotten Initiative (NFI) school – a non-profit center for learning set up in the FCT with the sole purpose of providing free access to education to vulnerable children.
She, however, caught the attention of the management after she showed up in her usual spot on Thursday, March 25 looking different, while dressed in her brother's uniform and shoes, which were oversize.
Amatala was eventually admitted into the school due to her perseverance, despite the fact that the school was not currently admitting students, and does not admit children under three years of age.
The thread has begun to melt the hearts of a number of Nigerians on Twitter with some well-meaning users indicating their interest to contribute their quota to Amatala's education.
Some also volunteered to be teachers at the school for free.
Thank you so much for reading this article, we really do appreciate. We hope you loved it, if you did, please share this page with your friends via the share buttons below. Sharing is caring.
Join Over 100,000+ readers to receive latest Educational News: